Get Started Building the Garage of your dreams
Green Garage Builders
We can help develop a game plan to build with renewable materials as well as developing a waste plan for any debris left on site.
Hi Tech Garages
We have some fans that use their garage as a man cave so we have to wire for surround sound and televisions, sometimes extreme lighting as well.
Carriage House Garages
These guys have become popular over the years, if I had to say one garage we build more than the others, is this Carraige house design, in the lowcountry these are popular
Charleston Two Story Garage Builder
We build custom two-story garage structures for homes in Charleston, North Charleston, Mt. Pleasant, Summerville and the surrounding areas. The two-story garage is a modern type of garage with several advantages. It comes in different styles, designs and sizes depending on your preference, space and financial capacity.
The two-story garage is one of the garage packages offered by Charleston Garage Builder. Our two story garages are built by the Amish and are delivered to their customers fully assembled along with two-story garage accessories.
When you place your order for your two-story garage, we will deliver it to you in two sections. The roof is raised, and the two sections are bolted together. It only takes about 3-5 hours for your two-story garage to be finished and ready for use. Our two-story garages are constructed in a barn or a-frame roof.
The Amish have built an incredible reputation for quality craftsmanship and the two-story garages offered by Charleston Garage Builder is no exception. Our customers will get to enjoy of our two story garages at excellent prices, with free delivery which could be within and around Charleston, SC and its environs up to 60-mile radius, Charleston County, Berkeley County, Dorchester County, Colleton County and all the cities within these counties.
The two-story garage is ideal as it helps you maximize your land by giving you twice the floor space. The two story garage is also used for storage purposes.
Charleston Two Story Garage Plans
12×12 two story garage
20×20 two story garage
28×48 two story garage
20×20 Wood Two Story Garage
20×20 prefab Two Story Garage
If you are looking for an easy way to get a detached 2 story garage without all the hassle of transporting the materials by getting it built on your site then we will be the perfect brand to choose. It also helps you to save money especially when it comes to getting a prefab garage built by quality Amish craftsmen.
Our two-story garages are built using different materials according to customers request, but the common one being used are wood and vinyl. You could purchase our two-story garage made with any of these materials with or without a floor.
When purchasing our two-story garage made of wood, you will get a 25-year guarantee while the vinyl comes with a lifetime warranty. This is meant to ensure that you get a quality product.
At Charleston Garage Builder we offer you additional two story garage packages which include, single or double wooden doors, insulated roofs and floors, various garage door sizes, and windows.
With the two story garages plan, you will get enough space for storage with a second floor that is easily accessible.
The two story garage comes with eight feet of headroom on the first and second floor of the garage. This gives you ample space to freely move around. No matter your style and design of 2 story garage, we can assure you that Charleston Garage Builder offers you something to meet your needs.
Prefab two story garage
This is a two story garage without a floor option. It comes with 8' headroom downstairs and upstairs in the center.
Two story shed garage
2 Story Sheds is made up of different sizes according to your needs.
Whatever your need, whether you choose to purchase a two-story garage or any of our two story sheds, one thing we can assure you is that you will be getting a quality product which will represent good value for your money. We ensure that we build a garage to last and to our customers taste.
When you check our garage brochures, you will see a wide range of two-story garage design to pick from. There is some two-story garage that comes with a floor, and there are some without a floor. You can browse through our brochure and the price for each of our two-story garage to place your order now!
At Charleston Garage Builder, you will get your dream garage as whatever your style or taste is there is always a design to satisfy you. The aesthetic appeal of this our two-story garage style is sure to please your senses and increase your home's value.
Are you ready to take your two-story garage project to the next level? Then take a good look at our array of two-story garages! Imagine what you'll do with that extra space: make it a store to keep all your equipment or make it a studio, or even leave out the second floor to rent.
Every two story garage you purchase from us comes in a variety of sizes and styles to suit your need and budget. Whether you are running on a shoe-string budget or not, we will save you money and look good doing it. We design help to design your two story garage in the form of a portable building to cut the cost of production thereby reducing the cost of our service.
We not only provide you with quality and affordable two story garage and amid shed, we also ensure architectural brilliance in our design. We help you design a state of the art garage plans which you cannot get anywhere else but Charleston Garage Builder.
If you have a garage plan in your mind you could pitch it across to us and we would help build it under strict compliance to your plans. We turn garage ideas into reality. Why don't you try us out today? I promise you will not regret you did!
Get Free Garage Consultation
We Build Beautiful Garages For Charleston Homes
At Charleston Garage Builders, we offer various types of carport and detached garages. You can choose from any of our specialized garage services to suits your needs. Some of the types of garages we build include: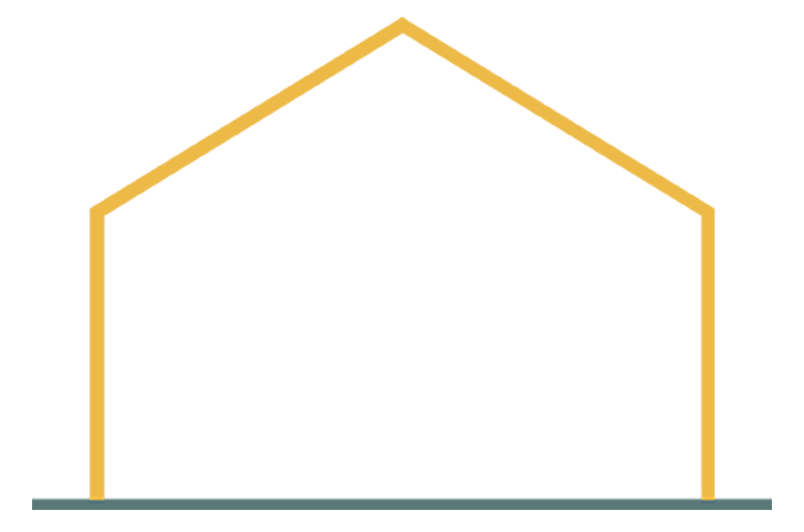 Carport Services
A custom carport protects your cars against frost on the windshield as well as offering better ventilation than an enclosed garage.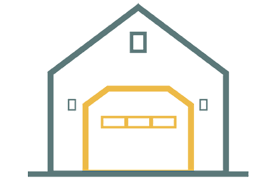 One Car Garage
One-car garage plans are designed to protect and shelter one only car. We offer you a variety of styles that match your home.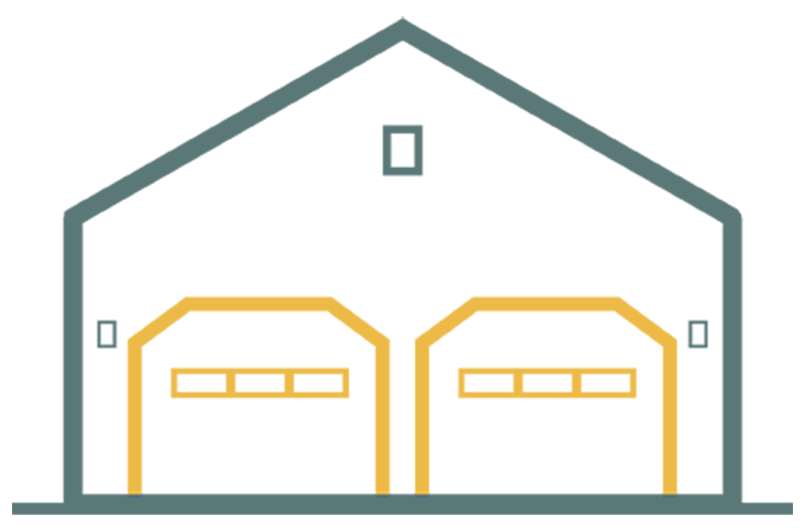 Two Car Garage
Two-car detached garages add value to your home and make it look pleasant with its various architectural styles and design.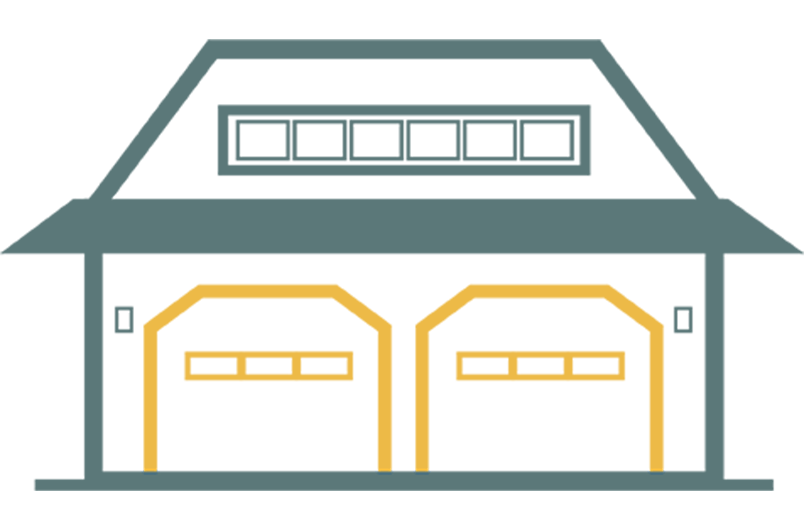 Garage with living space
A garage with living space can add a beautiful extension to your home with additional living space for family or guests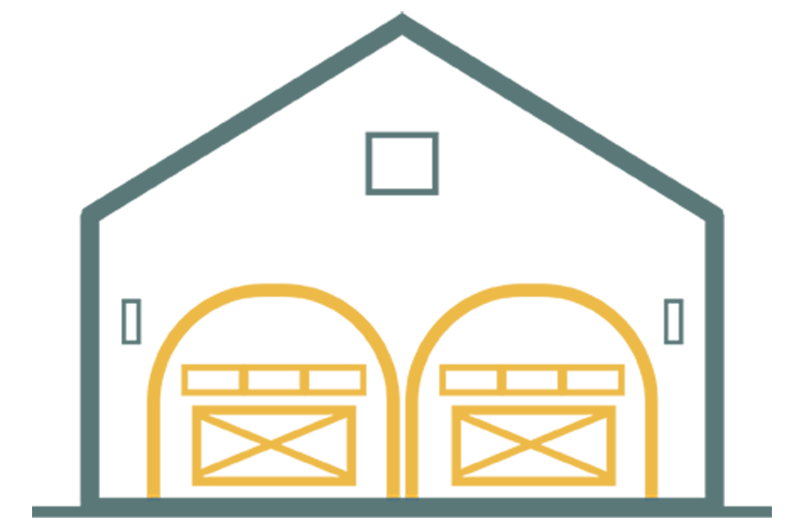 Carriage House Garage
Our carriage house garages are designed like a two or three-car detached garage with a living space above them.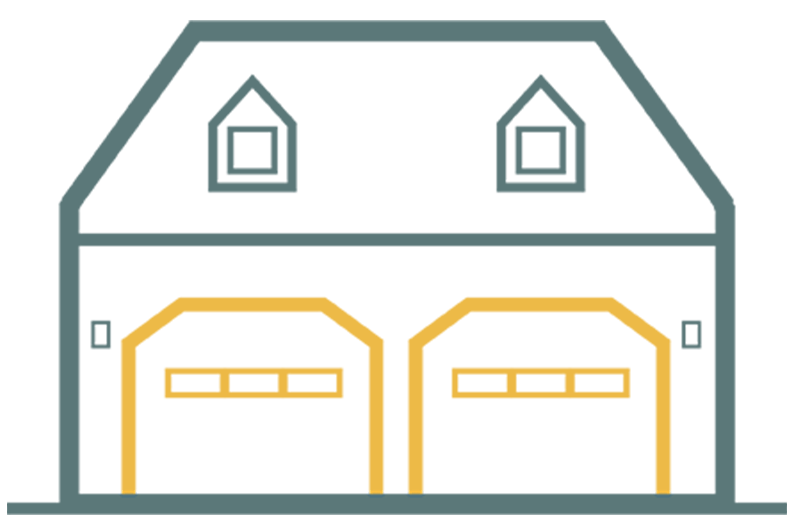 Two Story Garage
The two-story garage comes in different styles, designs, and sizes depending on your preference, space, and financial capacity.
2 Story Garage Build Services
We can be reached Mon-Fri at 843-873-8030
Built a garage for us this past year, we are extremely happy with these guys, they are just trying to make a living. God Bless
This company actually didnt build me anything but they did remodeling on my garage and turned it into living room. Great job and the workers were freindly,surprised
I had Garage Builder build my single car garage in Mt Pleasant , old town area, its a carraige house style garage, its so cute, I love these guys