Get Started Building the Carraige House Garage of your dreams
Green Garage Builders
We can help develop a game plan to build with renewable materials as well as developing a waste plan for any debris left on site.
Hi Tech Garages
We have some fans that use their garage as a man cave so we have to wire for surround sound and televisions, sometimes extreme lighting as well.
Carriage House Garages
These guys have become popular over the years, if I had to say one garage we build more than the others, is this Carraige house design, in the lowcountry these are popular
Charleston Carriage House Garage Builder
We build beautiful, custom carriage house garages for homes in Charleston, North Charleston, Summerville, Mt. Pleasant, and the surrounding areas. Carriage house garages built by Charleston Garage Builder are multipurpose as they are used as guest houses, out-of-home offices, studios, rental property, workshops, vacation homes, and other special needs that suits your purpose. We design your garage to suit your unique needs and budget.
Carriage-Style Garage Doors in Charleston, SC
Your garage door adds to the beauty of your house. It should blend well with your house style and structure. Your carriage garage door should complement and accentuate the elegance of your carriage garage house. You need our professional service to help build carriage door. We have a broad range of pre-designed carriage door, and also we could design a custom carriage garage door to suit your needs.
We offer you a wide range of carriage garage doors you could choose from to find hundreds of possibilities! Do you own a charming country style house and you are looking for a house door that suits it perfectly? Choose from among our various attractive styles from the wooden garage doors to the swing out garage doors, or let us build something custom for you. You will also get to choose from different colours, door sizes, and even add windows and garage door decorative hardware to suit your particular desire. Take your time to carefully choose the style of your door because it represents around 40% of your home's appearance. Whichever style you choose, you are guaranteed the highest quality available in the Charleston area.
Unique Carriage House Garage Plans
We offer you a unique carriage house garage plans which come in varieties of sizes and styles. One and two level layouts are available, as well as a custom garage door that blends perfectly with your carriage house structure. Charleston Garage Builder offers many options for exterior finishes, rooflines, and architectural styles that perfectly suits your lifestyle.
About Carriage Houses
A carriage house refers to an outer part of a large manor where owners stored their carriages. Carriage house garages are designed like a detached garage with living space above them. Long ago, carriage houses were built as sheds to store horse-drawn carriages. Most carriage houses included basic living quarters above for the staff handling the horses and carriages. Nowadays, carriage house plans are built to reflect garage apartments designed as detached garages with living spaces on top.
Carriage House Plans
Garage carriage house plans and apartment plans can be used interchangeably as they mean the same thing. A carriage house merely represents the original version of the modern-day garage apartment which got its name from the old model of transportation: the horse-drawn carriage. You would get an extensive collection of garage plans with Charleston Garage Builder, most of which will have the facility to provide storage for two or more vehicles at ground level, while it also features an interior or outdoor staircase which further leads to a modest living space above. The flexibility you get from building your carriage house makes it an ideal choice for living quarters, home offices, guest suites, workshops and more! In general, the carriage house is built in the form of a garage to shelter your car, and it also provides a comfortable, living quarters upstairs. These unique garage plans create an attractive alternative to a vacation home plan. A carriage house garage comes in a variety of sizes and architectural styles depending on your choice and space. We offer professional advice on the size and style to adapt when you want to build your carriage house garage. Your carriage house garage inlet could vary from one inlet to three or more inlets. The upstairs apartment offers a modest studio or a definite floor plan well demarcated with living area and bedrooms.
Why Choose Us?
Our professional garage builders can help you build an elaborate multi-level carriage house plans or a simple house plan with only one level. Most often this will feature a garage on one side of the structure and living quarters on the other side similar to a cottage with an attached garage. It is interesting to note that a carriage house garage design has a direct relationship to age and lifestyle. We offer you professional advice in regards to your carriage house garage plans. For instance, the one-story carriage house is ideal for ageing families who prefer the freedom of independent living but also need to be close to their caregivers. Also, for college students, they could make do with a one or two stories garage apartment as they might need a little privacy. Charleston Garage Builder also helps you build your carriage house garage for rent to tenants. We articulate your ideas to create an elegant and flexible carriage house design to accommodate a broad range of needs; a carriage house garage is a valuable addition to any home.
Get Free Garage Consultation
Carriage House Garage
At Charleston Garage Builders, we offer various types of carport and detached garages. You can choose from any of our specialized garage services to suits your needs. Some of the types of garages we build include: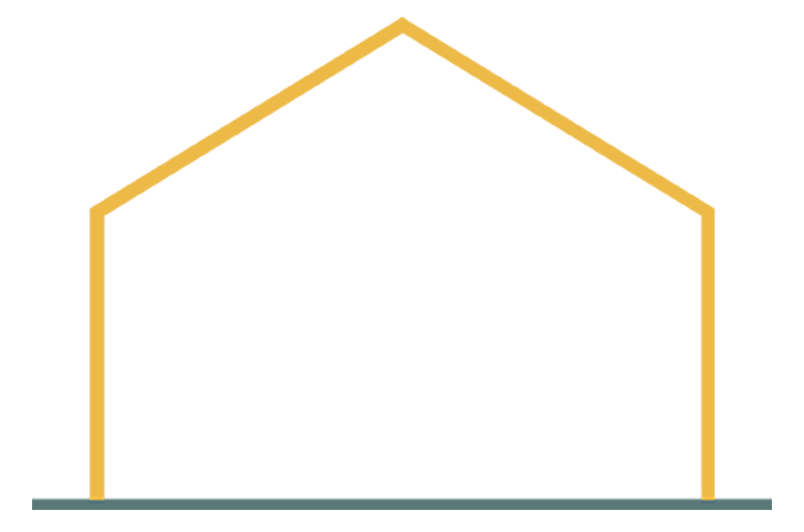 Carport Services
A custom carport protects your cars against frost on the windshield as well as offering better ventilation than an enclosed garage.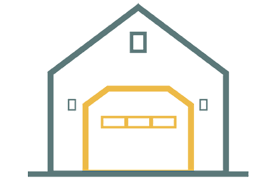 One Car Garage
One-car garage plans are designed to protect and shelter one only car. We offer you a variety of styles that match your home.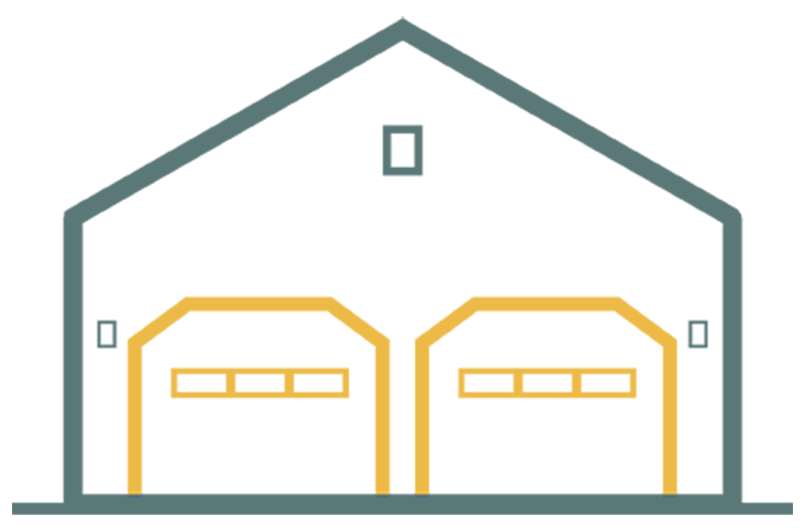 Two Car Garage
Two-car detached garages add value to your home and make it look pleasant with its various architectural styles and design.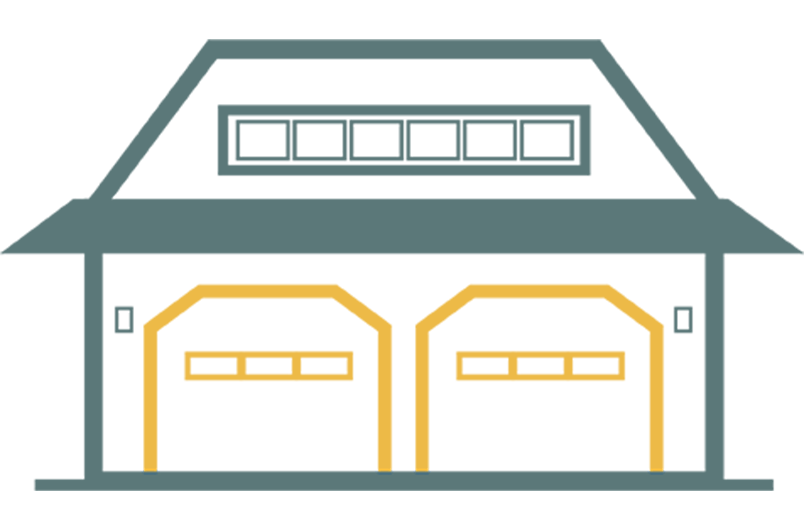 Garage with living space
A garage with living space can add a beautiful extension to your home with additional living space for family or guests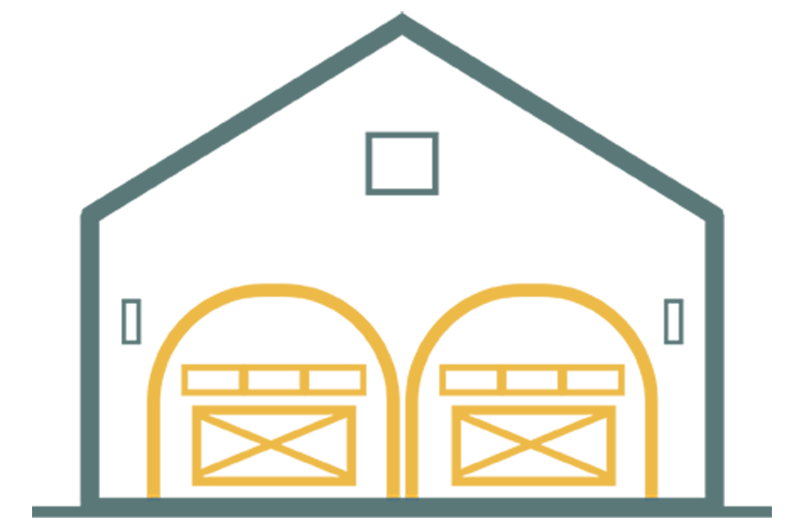 Carriage House Garage
Our carriage house garages are designed like a two or three-car detached garage with a living space above them.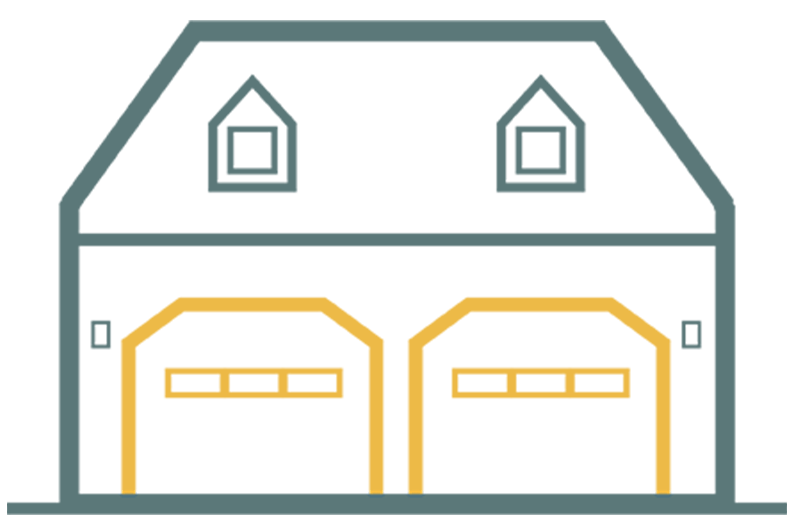 Two Story Garage
The two-story garage comes in different styles, designs, and sizes depending on your preference, space, and financial capacity.
We can be reached Mon-Fri at 843-873-8030
Built a garage for us this past year, we are extremely happy with these guys, they are just trying to make a living. God Bless
This company actually didnt build me anything but they did remodeling on my garage and turned it into living room. Great job and the workers were freindly,surprised
I had Garage Builder build my single car garage in Mt Pleasant , old town area, its a carraige house style garage, its so cute, I love these guys