Get Started Building the Living Space of your dreams
We Build Beautiful Garages For Charleston Homes
At Charleston Garage Builders, we offer various types of carport and detached garages. You can choose from any of our specialized garage services to suits your needs. Some of the types of garages we build include: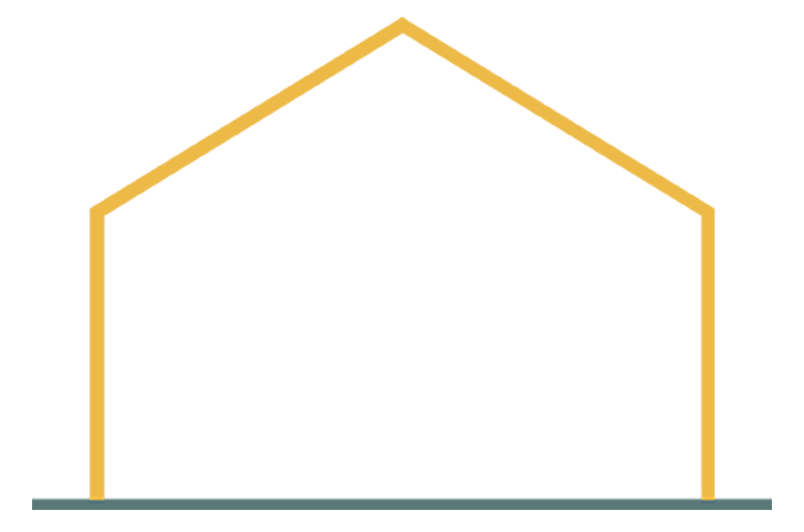 Carport Services
A custom carport protects your cars against frost on the windshield as well as offering better ventilation than an enclosed garage.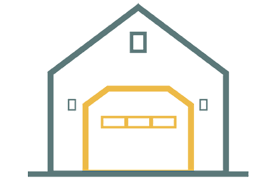 One Car Garage
One-car garage plans are designed to protect and shelter one only car. We offer you a variety of styles that match your home.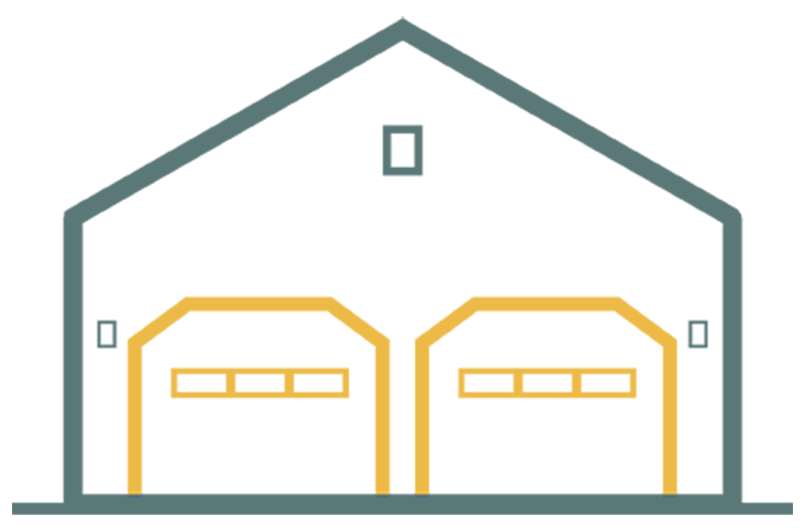 Two Car Garage
Two-car detached garages add value to your home and make it look pleasant with its various architectural styles and design.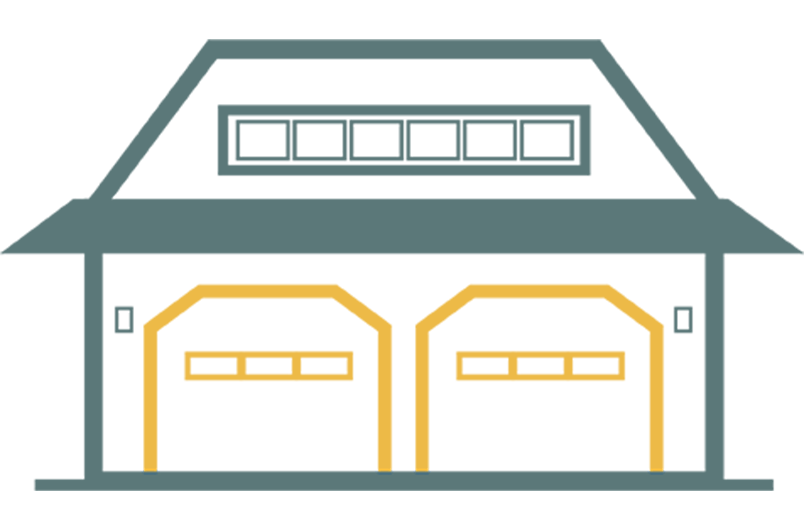 Garage with living space
A garage with living space can add a beautiful extension to your home with additional living space for family or guests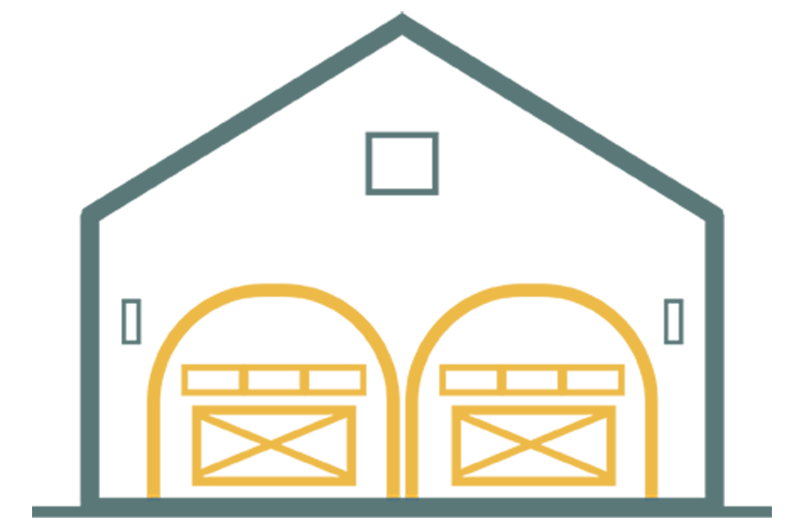 Carriage House Garage
Our carriage house garages are designed like a two or three-car detached garage with a living space above them.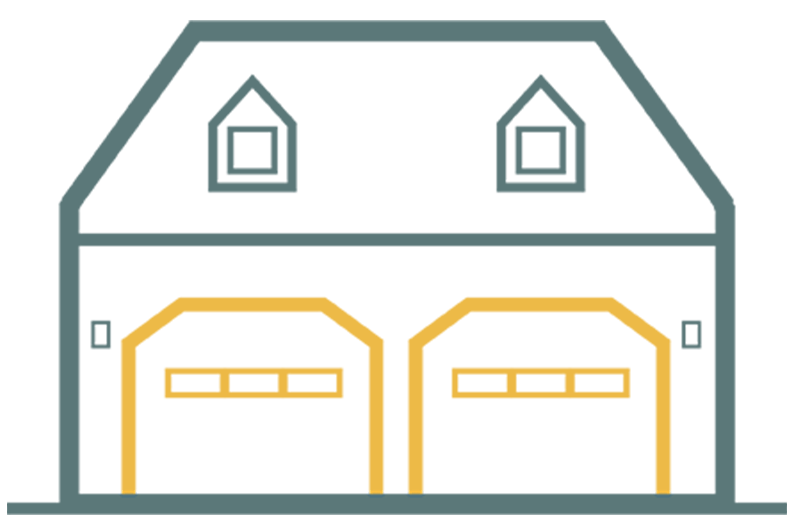 Two Story Garage
The two-story garage comes in different styles, designs, and sizes depending on your preference, space, and financial capacity.
Green Garage Builders
We can help develop a game plan to build with renewable materials as well as developing a waste plan for any debris left on site.
Hi Tech Garages
We have some fans that use their garage as a man cave so we have to wire for surround sound and televisions, sometimes extreme lighting as well.
Carriage House Garages
These guys have become popular over the years, if I had to say one garage we build more than the others, is this Carraige house design, in the lowcountry these are popular
Garage Apartment Designs & Garage Apartment Plans for Charleston Homes
Charleston Garage Builder builds custom garage with living space garages for homes in Charleston, SC and the surrounding areas. When it comes to choosing the design and structure of your vehicle's garage, you may desire a garage with a living space. You might want a kind of garage that serves as an extension to your living space. A garage that can not only house your vehicles but can also be used as a playroom for your children or a workshop for your favorite hobby. A garage with living space built by Charleston Garage Builder will enhance your lifestyle for years to come.
We offer you the best value for your money with regards to garages. Our garage building professionals listen to your needs, and create the perfect building to fit your unique lifestyle.
A garage with living space is a smart way to build your garage apartment plans to serve a multiple purpose function for your housing and parking needs. They offer an ideal alternative to a guest house as they also create space for a home office, music studio or hobby room. Your garage apartment plan is designed with the necessary comforts of a typical home. Garage apartments are sometimes built on large estates as living quarters for the nanny, maid, or groundskeeper. Other times, they are constructed as vacation homes or fishing cabins.
We offer various designs and sizes of garage plans with living quarters. We also offer various parking bay depths which may include unique features such as a laundry closet or a drive-thru bay.
Benefits of a Garage With Living Space
Provide enough room to park the family cars
Provide a bay deep enough for boat storage
Provide enough extra space to store hunting and fishing gear
Provide space to store the lawn mower or recycling bins
Some garage apartment plans also include a workshop while some include a shop with living quarters.
Garage Apartment Designs & Garage Apartment Plans for Charleston Homes
Garage apartment plans are detached garage plans designed to include finished living quarters. The living space is designed for efficiency and practical life with accommodations. It also includes a variety of architectural styles, such as traditional and European, mixed with various door combinations and rooflines which give each garage apartment plan its distinctive look.
Some garage apartment designs feature the garage with living quarters all on one level. This type of design positions the living spaces on one side and the garage on the other. These one-level garage apartment plans are suitable for families with ageing loved ones in their care. This garage apartment plan gives the older family member room to live independently and closer to their caregiver in the case of assistance. The garage with living quarters is designed to accommodate a variety of needs. The garage apartment plan is also ideal for parents with college-age children. It offers the needed privacy for all and allows the parents to keep a close eye on the kids.
Building garage plans with living quarters enable homeowners to expand their home to accommodate frequent guests, create a rentable space to generate some extra income and provide a private apartment for older family members.
We will help you design a custom and functional garage plan. Our garage apartment plans typically consist of a detached structure which is separate from the main home. Our garage apartment plan also creates a space on the ground level used as a garage and can store one or more vehicles. Above this area rests a living space, which usually includes a bathroom, kitchen with an addition to living and sleeping areas.
The number of available rooms in the living space varies depending on the size of the building and a lot of the main home. The size of the building also determines the bedroom size. Garage plans are ideal for storing cars, expanding hobbies, and even creating more living space. Garage with living space offers a unique way to expand the number of bedrooms in a floor plan. Or, you could create a quiet and private home office.
We have one of the largest selections of garage apartment plans which you would love to have. Among our wide range of design includes; garage designs with office space, two-story garage plans, metal buildings with living quarters, pole barn with living quarters, and shop with living quarters, RV garage plans and carports. You can also contact us for your customized garage designs. We also offer consultation and advisory service to get you advice on how to build a suitable garage design with the available space at your disposal.
With the right garage apartment plans in place, you will have the chance to add value to your property and flexibility to your living space. You will also generate extra income if you decide to rent out your garage house. Building a garage with living space will help you to accommodate your parents without moving to a bigger home. Accommodate guests or allow your college student who is returning home some extra space. There are many possibilities to choose from when you decide to consult us at Charleston Garage Builder for your garage with living space.
Note: All of our garage house plans can be modified to fit your style or altered to fit your specific needs. Plus we offer our excellent service at an affordable price.
We work with your budget as we try to provide value for every penny spent on designing and building your garage apartment. Our Garage with living space plans are available in one car, two car or three car versions and the size ranges from about 300 to over 1,000 square feet.
We help you design a garage with living quarters which will serve as an ideal solution to your extra parking and additional living space needs. We also offer specialized service like garage conversion, if you do not have a garage in your house plan we could help you design one that suits the property. Our garage professionals provide kits for the garage with living quarters and other customized services.
We are your one-stop shop for all your garage apartment needs as we have the required expertise to give you an exceptional service. We work closely with you to ensure that your dream to have a garage with living space becomes a reality. Order for your garage house blueprints today, and we will ship it directly to you.
Get Free Garage Consultation
Living Space over or in your Garage
We can be reached Mon-Fri at 843-873-8030
Built a garage for us this past year, we are extremely happy with these guys, they are just trying to make a living. God Bless
This company actually didnt build me anything but they did remodeling on my garage and turned it into living room. Great job and the workers were freindly,surprised
I had Garage Builder build my single car garage in Mt Pleasant , old town area, its a carraige house style garage, its so cute, I love these guys