One Story Detached Garage
Get Started Building the Garage of your dreams
Green Garage Builders
We can help develop a game plan to build with renewable materials as well as developing a waste plan for any debris left on site.
Hi Tech Garages
We have some fans that use their garage as a man cave so we have to wire for surround sound and televisions, sometimes extreme lighting as well.
Carriage House Garages
These guys have become popular over the years, if I had to say one garage we build more than the others, is this Carraige house design, in the lowcountry these are popular
Charleston One Story Garage Builder
Charleston Garage Builder builds custom detached one-car and two-car garages in Charleston, SC. We are Charleston's best detached garage builder for homes in Summerville, Charleston, Goose Creek, Moncks Corner, Mt. Pleasant, and Kiawah Island. We feature a wide variety of one-car, two-car and three-car designs. Before you order for your detached garage plans with us, please ensure you check local building requirements and restrictions, and also get the right measurement of the vehicles you intend to shelter. To be on a safer side because you could buy a bigger car tomorrow, try as much as possible to build your garage as large as your budget and building site allows. After all, no one has ever complained of too much space!
The detached garage comes with different design and plan, all you need to do is to choose the one that best fits your budget and the available space in your home. Here are some of the plans available for the detached garage:
Detached One-Car Garage Plans
One-car garage plans are designed to protect and shelter one only car. We offer you a variety of architectural styles that match your home style. We also create various rooflines which include gable.
Detached Two-Car Garage Plans
Two-car garage plans are designed to protect and shelter two automobiles. These detached garages add value to your home and make it look pleasant with its various architectural styles and design. Let us help you create your Two-car garage fit neatly into the landscape of your home.
Two-car garage plan is regarded as the most popular garage plan. A two-car garage is designed to add value to almost any home as it blends perfectly with the house. With the two-car garage, the plan comes various architectural styles and rooflines which allow it to blend with a variety of home styles. You can also order for your own detached two-car garage plan and experience the aesthetic beauty from our design.
At Charleston Garage Builder, we offer you a variety of exterior finishes such as brick, siding or cedar shingles. We try our best to give you more options of style to choose from while we also take into account your personality when designing your two-car garage plans. We also build most of our 2-car garage plans to accommodate particular elements such as workshop plans, storage space, garage loft plans, etc.
With our two-car garage plans, you will have an abundance of parking space suitable for your two vehicles. Ideally, you should have extra space for keeping other minor things.
Detached Three-Car Garage Plans
These are detached garages intended to keep up to three automobiles. Our three-car garage plans consists of a broad selection of floor plans. This is suitable if you are looking for a little extra room.
Detached Four-Car Garage Plans
This garage plan can store four or more cars at a time. The four-car garage plans are detached garage designs that are fashioned to store large and bulky items. We have them readily available in a variety of styles that will match your home.
Other detached garage plan includes; carport plans, drive-thru garage plans, etc.
Note: When deciding the size of the garage plan to order from us, you need to take note of the property set-back restrictions.
If you decide to build a detached garage on your property, here are some of the benefits to consider:
A detached garage can reduce or even eliminate the unattractive garage-dominated frontage.
A detached garage design is flexible as it can be set at an angle to the house, or set back from the house.
There is a lot of free space available for other things since no garage is attached to the house.
A detached garage can be a much more aesthetically pleasing option.
It is much easier to add living space above a detached garage than an attached garage.
Whether for more car storage or a flexible apartment for an in-law upstairs, Charleston Garage Builder provides you with the best-detached garage at an affordable cost.
Get Free Garage Consultation
We Build Beautiful Garages For Charleston Homes
At Charleston Garage Builders, we offer various types of carport and detached garages. You can choose from any of our specialized garage services to suits your needs. Some of the types of garages we build include: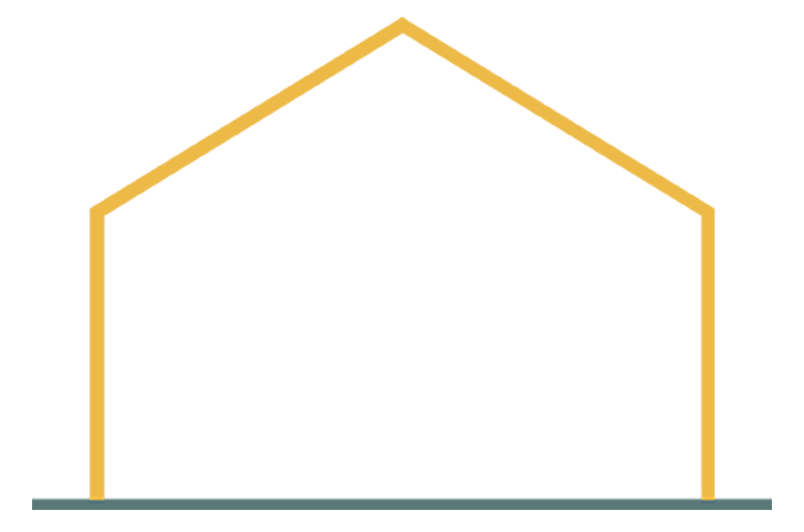 Carport Services
A custom carport protects your cars against frost on the windshield as well as offering better ventilation than an enclosed garage.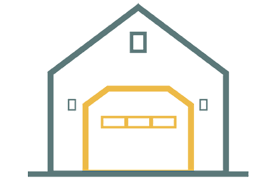 One Car Garage
One-car garage plans are designed to protect and shelter one only car. We offer you a variety of styles that match your home.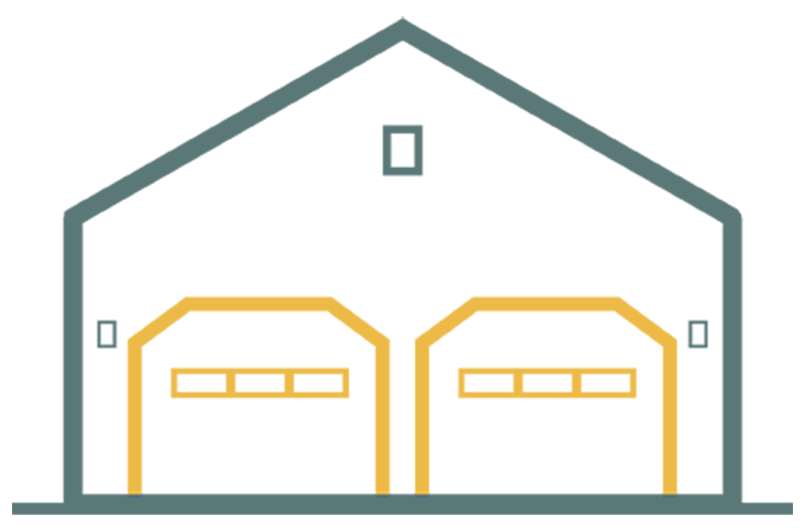 Two Car Garage
Two-car detached garages add value to your home and make it look pleasant with its various architectural styles and design.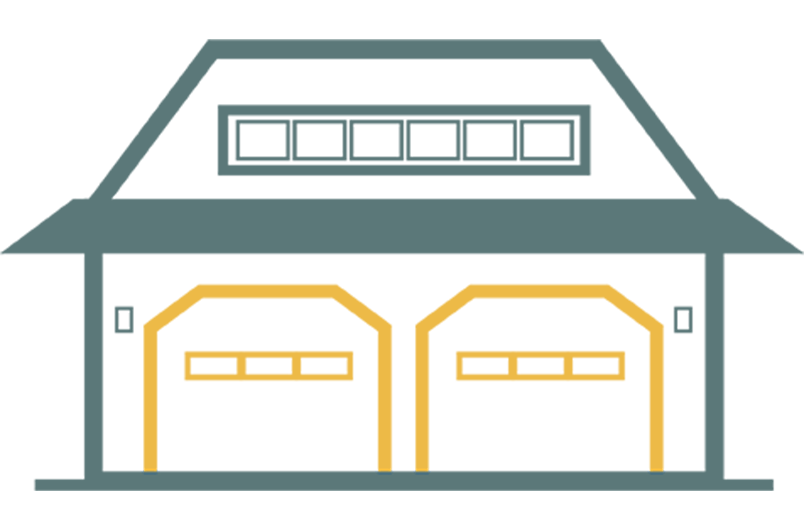 Garage with living space
A garage with living space can add a beautiful extension to your home with additional living space for family or guests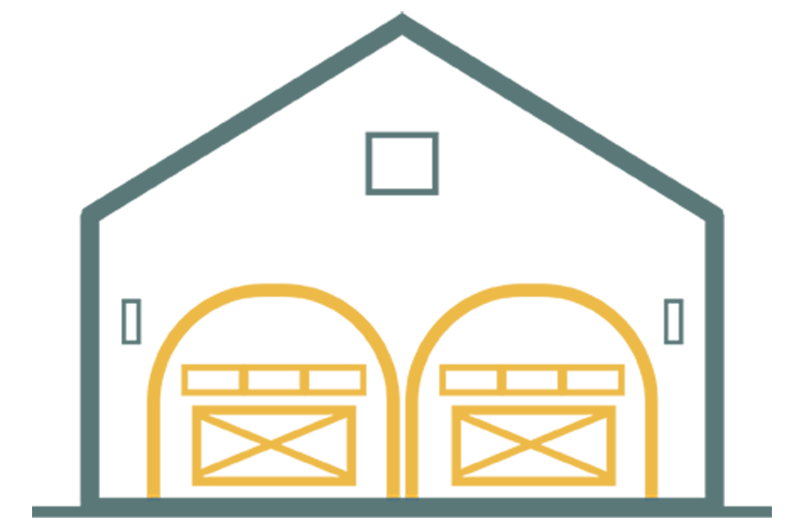 Carriage House Garage
Our carriage house garages are designed like a two or three-car detached garage with a living space above them.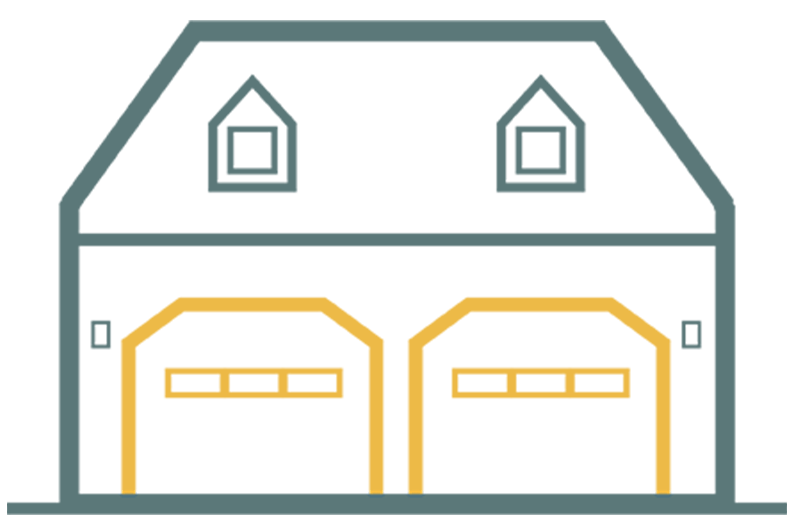 Two Story Garage
The two-story garage comes in different styles, designs, and sizes depending on your preference, space, and financial capacity.
2 Story Garage Build Services
We can be reached Mon-Fri at 843-873-8030
Built a garage for us this past year, we are extremely happy with these guys, they are just trying to make a living. God Bless
This company actually didnt build me anything but they did remodeling on my garage and turned it into living room. Great job and the workers were freindly,surprised
I had Garage Builder build my single car garage in Mt Pleasant , old town area, its a carraige house style garage, its so cute, I love these guys